Welcome to Lawson Golf
Ben Lawson PGA Professional Qualified Golf Instructor
Hainault Golf Complex, Chigwell, Essex.


Lawson Golf | Exceeding Expectations.
Ben Lawson founder of Lawson Golf, based at Hainault Forrest Golf Driving Range, Chigwell, Essex, is a PGA Qualified Professional with over 20 years experience in the golf industry coaching all standards of golfer from complete beginner to elite player.
Teaching Philosophy

'I am always striving to draw out the best from my pupil. There is no one way fits all strategy, assessing everyone as an individual is vital. Firstly breaking down the myths and misunderstandings before coaching the pupil in a simple logical understandable way is the key to success.'

Ben Lawson PGA Certified Professional & PGA Member.
Ben Lawson, fully certified PGA Professional has gained a wealth of experience and knowledge at a variety of premier golf facilities; starting his career at Royal Guernsey Golf Club mentored by Norman Wood European Tour, Senior Tour and Ryder Cup player, after qualifying Ben gained furthered his career working along side a number of the worlds most notable golf Instructors. Ben is extremely passionate about golf instruction, he has grown a successful golf coaching business, which has been improving golfers for the past 20 years, delivering over 20,000 hours of golf tuition to all ages and abilities from complete beginners to elite amateurs and tournament professionals.
https://www.pga.info



The Academy and Facilities.
Lessons can be taken in various ways including, individual one to one private tuition, group tuition or a popular lesson format is to share a golf lesson with a friend or family member.
The facility includes a floodlit covered driving range with Srixon premium golf ball, short game area and putting green; Ben regularly takes his clients onto one of the two on site golf courses as he believes on course coaching is an important part of his clients progression.
Each coaching session will be tailored to meet your individual needs, highlighting the key areas that will have the greatest impact on your game. Sessions include: Pre-lesson interview, video analysis, post lesson strategy.
Client Testimonial; "I am delighted to say that I have become less cluttered mentally, understand and enjoy the game more..."I have seen many golf teachers over the years and not really improved much, if anything got confused with the amount of technical focus. However I was referred to Ben by a pal of mine and wished I had seen him earlier. His approach was simple and I really understood his explanation of where I was going wrong. I am pleased to say that I have become less cluttered mentally, understand and enjoy the game more and due to this I am playing better golf. John Edwards was a 26 handicapper now playing off 17 in 6 months.

Golf Lesson & Technology.
Foresight Gc2 used by PGA Tour Professionals.
Every lesson is conducted with the Foresight Gc2 and HMT Launch Monitor and HD Video Analysis.With out this technology Golf Tuition is undoubtably guess work.
https://foresightsports.eu/gc2/



Ben has gained extensive experience in many areas of the golf sector including retail management, corporate event design and delivery, tournament organisation and golf consultancy. Lawson Golf is highly regarded within the golf industry for exceptional client service and professionalism.
The Lawson Golf website has a great deal more to offer you, I hope you enjoy the site and find what you are looking for!
I look forward to helping you in the future.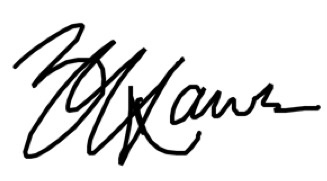 Ben Lawson, Founder of Lawson Golf & GreenBoardroom.


L
a
wson Golf Tuition Golf Trips UK and Abroad
Join
a group of like minded individuals on a trip to a superb championship golf resort, improve your golf with Ben Lawson's proven golf cli
nics during the morning, play 18 holes in the afternoon then enjoy a delicious dinner in the evening with your fellow golfers.
Fun, relaxed, tuition breaks the ideal off season getaway.
Lawson Golf as well as offering golf coaching on a daily basis offers golf tuition break packages in the UK, Europe and
beyond which are a popular option.
We believe that there is no better way to dramatically improve your golf game than on a coaching break. A combination of individually tailored coaching and on the course tuition in a relaxed holiday environment will improve your game immeasurably.











GreenBoardroom Group
Join GB and Ben Lawson for regular golf days at fantastic courses. The Modern membership option.
GreenBoardroom is expanding rapidly
because it has many advantages for the modern day golfer,
essentially GB fits the needs of the golfer in many ways, if you are looking to play competitive golf on fantastic courses, meet like minded individuals, and enjoy a refreshing flexible approach to golf then we are the golf membership solution to your golfing needs.
Members utilise our golf days in various ways, whether you are looking to invite friends, family, entertain clients or reward staff we are the right choice for you.

Corporate Golf Day Consultancy and Delivery
Corporate Golf Days, if you are looking to arrange one then why not outsource the day to Lawson Golf, we have years of experience in event organisation. Getting the fine details right for your clients really makes a difference to make your day memorable and a real success.
Please like & share my page.. I will then enter you into the LawsonGolf lesson draw..WINNER RECEIVES A COMPLIMENTARY ONE HOUR GOLF LESSON WITH BEN LAWSON WORTH £45.00Good luck!!

Posted by Ben Lawson on Friday, March 11, 2016








Game Changer Videos.
By Ben Lawson


A Growing library of coaching videos covering all aspects of the game,
Click Here.
0